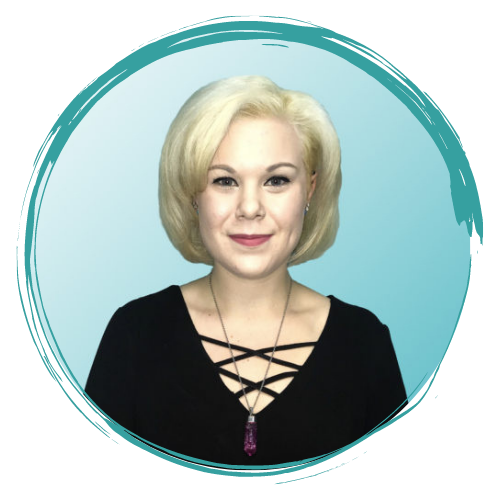 Brianna Lembach, Lead LMT
BRIANNA IS NO LONGER ACCEPTING NEW CLIENTS | You are considered a new client if you haven't received a session at BBTM or haven't had an appointment in the past 12 months with the practitioner. For a personal referral to a different therapist, please contact 610-653-7701.
In 2014, Brianna graduated from the Pennsylvania Institute of Massage Therapy and procured her license in massage. She has six years of study in anatomy and physiology and received certification in cupping therapy as well as being recognized for it by the International Cupping Therapy Association. Modalities she has received training in are hot stone, prenatal, orthopedic, sports, and deep tissue massage, as well as active isolated stretching, myofascial release, gua sha and reflexology. Brianna looks forward to working with you and meeting each individual's therapeutic needs.
She is a participating provider with the following health insurance companies: VA Community Care.
Brianna is a member of the Associated Bodywork and Massage Professionals.
PA State License Number: MSG009412
---
Where are you from?
Allentown
How long have you been working with BBTM?
5 years
Which location(s) do you work at?
Emmaus & Bethlehem
How long have you been in the massage therapy field?
9 years
Why did you decide to do therapeutic massage?
I wanted to be in a profession where I could help people.
What's the biggest myth about therapeutic massage that you like to address?
Massage is only for relaxation. Massage is not only good for relaxation, but also aids in healing in many others ways too –⁠ a few being the reduction of pain, tension, and headaches, improved circulation, increase mobility and flexibility, and so much more.
What is your favorite modality or service to offer, and why?
Cupping therapy –⁠ it is very versatile and has very little contradictions. I've helped a lot of clients using cupping therapy.
What type of clientele do you like to work with?
I enjoy working with all different types of clients.
Favorite thing to do when not in the office?
Read, draw, watch anime, and play video games.
What book are you reading or listening to right now?
Myths & Legends