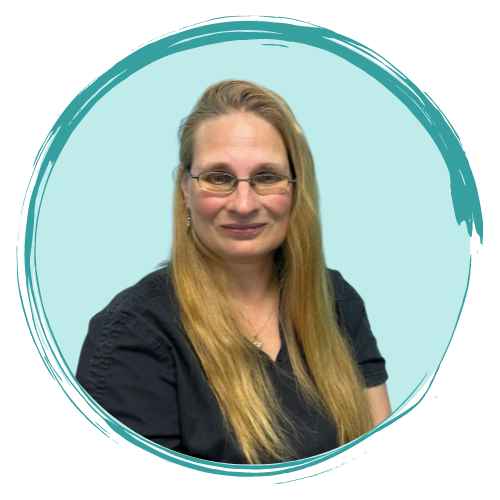 Brenda Searfoss, LMT
Brenda graduated from Lehigh Valley College in 2007. Prior to becoming a Licensed Massage Therapist, she worked as a Certified Nursing Assistant for 9 years and as a Firefighter for 8 years. Modalities she has received training in are: trigger point therapy, deep tissue, lymphatic drainage, cupping therapy, and medical massage. Brenda likes to focus her treatments on relieving muscle pain from specific issues like Whiplash, Carpal Tunnel, Sciatica, Scoliosis, Fibromyalgia, Diabetes, etc. She's always learning new techniques that help her clients receive optimal pain relief, while also providing a relaxing treatment.
Brenda enjoys being physically active with her sons, such as going to football games and marching band events. In her spare time, she enjoys camping, fishing, going for walks, making epoxy art, and creating decals. Her other interests are watching movies, listening to music, and playing video games.
She is a provider with the following health insurance companies: VA Community Care.
Brenda is a member of the Associated Bodywork and Massage Professionals.
PA State License Number: MSG014800