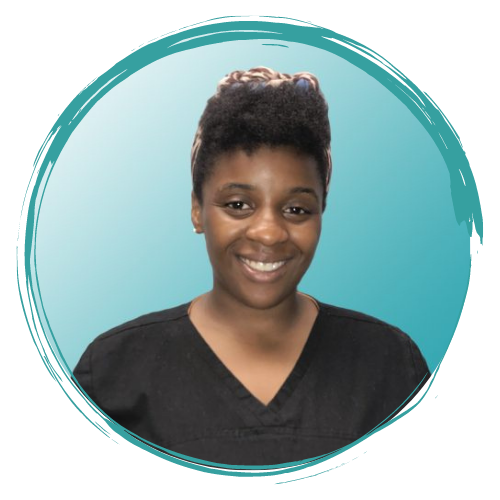 Saffiya Washington, LMT
Saffiya is a 2018 graduate of the McCann School of Business and Technology, where she completed an intensive massage therapy program and procured nearly 200 clinical hours. Not only does her dedication and passion shine through with each client that she services, but Saffiya strives to create the most serene experience imaginable. In doing so, she delicately frames each session to the individual's unique needs, which includes incorporating relaxation massage techniques with myofascial release, deep tissue work, and stretching. Her other areas of expertise are himalayan salt stone and therapeutic massage, used to create a relaxing, integrative and fully-effective massage experience.
A love for alleviating client discomfort is just one of many components that prompted Saffiya's career path in massage therapy. Following a diagnosis of multiple sclerosis of the cervical spine in 2017, while simultaneously undergoing the everyday stress of a student, she made the life-altering decision to begin receiving weekly massages as a mechanism to reduce symptoms. As a result of her own experiences, Saffiya knows that there's no greater feeling than to be pain-free.
Saffiya is looking forward to expanding her education in deep tissue techniques, in addition to learning ashiatsu massage in the future. Saffiya's wholehearted belief is in the power of massage to fuse the mind, body, and soul as one is a welcomed addition to Balanced Body Therapeutic Massage.
Saffiya is a member of the Associated Bodywork and Massage Professionals.
PA State License Number: MSG012665
---
Where are you from?
New York
Which location(s) do you work at?
Emmaus
How long have you been in the massage therapy field?
3 years
Why did you decide to do therapeutic massage?
I love to help people.
What's the biggest myth about therapeutic massage that you like to address?
That it's a luxury, but it can also be beneficial for people in pain.
What is your favorite modality or service to offer, and why?
Myofascial release, helps the muscles release before a therapist goes into the deeper layers of muscle.
What type of clientele do you like to work with?
Clients in acute or chronic pain or have underlying health issues within their body.
Favorite thing to do when not in the office?
Spend time with my son.